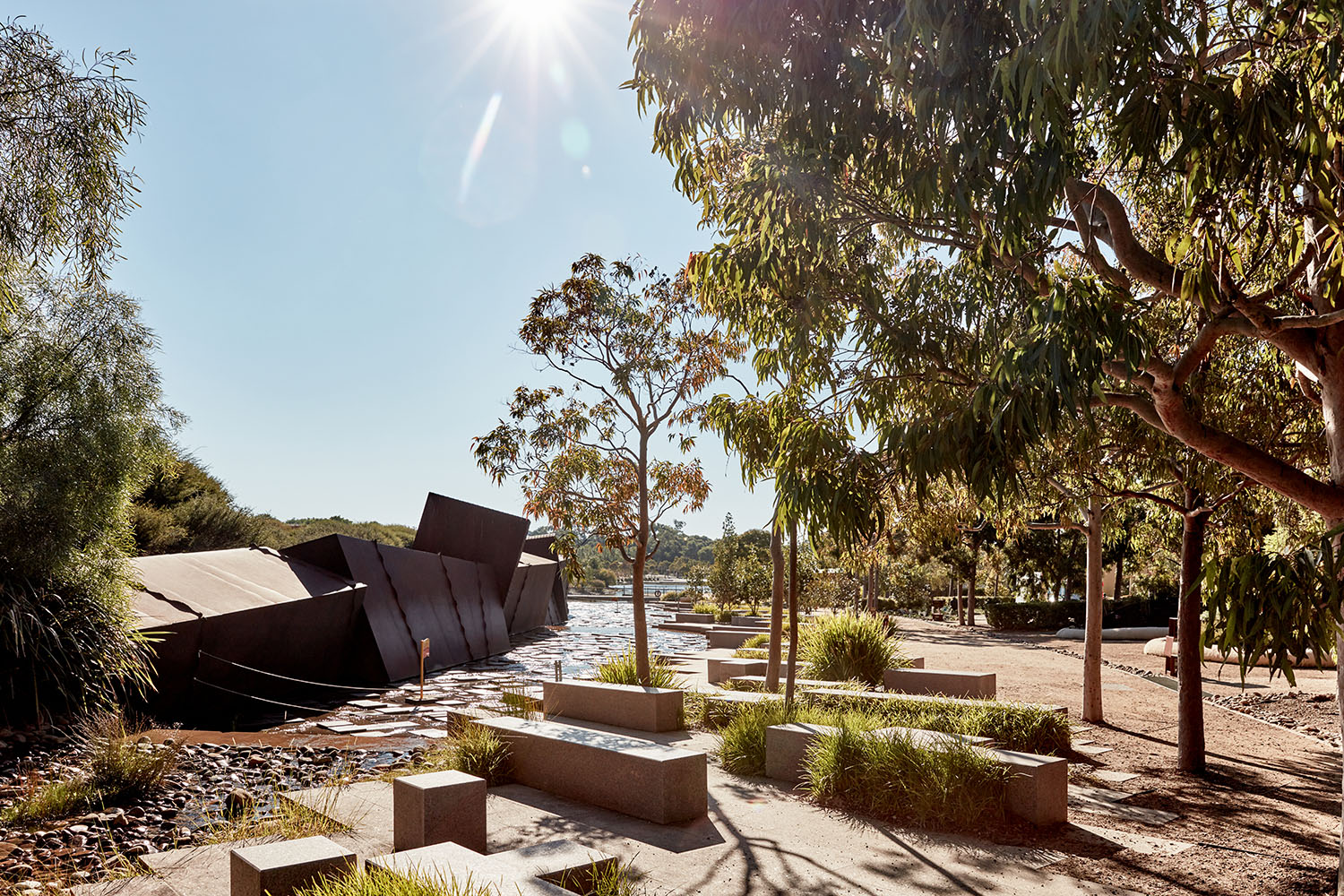 Botanic Ridge isn't just your launchpad for adventure – it's also your home for relaxation and reconnection. Life here has you well-placed to enjoy some of the best thing's life has to offer, with plenty to do close to home and endless ways to make the most of your local area – and most without spending a cent!
Picnics on a sunny day are a favourite past-time for many families and, luckily for Botanic Ridge residents, there's a fantastic picnic spot right next to our community. Just moments from home are the Royal Botanic Gardens Cranbourne. It's the ideal picnic location for families looking to have some fun among stunning landscapes and sculptures, with picnic tables, play equipment and much more. Pack a delicious lunch, a football and let the joy of the day inspire you. The Woodlands Picnic Area features open grasslands, free BBQ facilities and a huge children's playground. It's the perfect spot to gather with your loved ones and enjoy some quality time.
In the mood to move your body? Try exploring our nearby recreation areas, with a stroll or cycle through the Morning Mist Recreation Reserve and you might even catch a glimpse of the Southern Brown Bandicoot and other wildlife species. This is a great way to get to know your community better as you meet and greet other nature enthusiasts along the way.
For those curious in the area's history, the Berwick Heritage Walk showcases Berwick's cultural legacy across several historical sites, including Berwick Grammar School's original location, the Berwick Inn and Pioneers Park, and the former Berwick Courthouse and Post Office. The guided tour is a great way to learn about the area's oldest streets, and less than 30 minute's drive from home.
If you love the idea of spending some quality time with animals, head up to Myuna Farm.
It's a fabulous, hands-on sensory experience patting and interacting with baby animals like lambs, kids (baby goats), calves, rabbits, and guinea pigs. Outside, visitors can walk along the paddock feed trail and hand feed Australian farm animals like sheep, cows, kangaroos, and emus, with animal feed given free with admission. Additionally, pony rides are available for children to enjoy. Entry is just $28 for a family of four (individual tickets available).
For a treat even closer to home, grab your favourite book or yoga mat and pop down to Homestead Park, where the lush grass beckons on a balmy day. Spend some quiet time simply enjoying the great outdoors or reconnecting with nature while also getting in some solid relaxation time. The options for budget-friendly fun and fulfilling connection are limitless at Botanic Ridge.